After-Sales Service - Maintenance: A Professional Team to Serve You!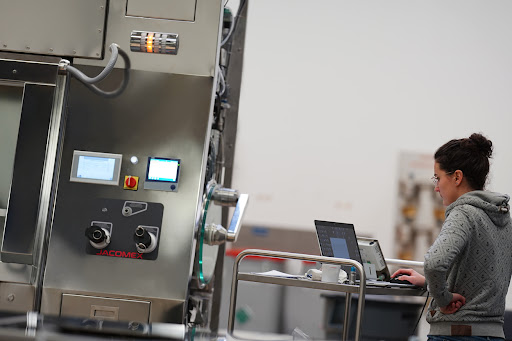 Jacomex installations have long been renowned for their reliability and longevity. Most of our glove boxes, once started, are required to operate 24 hours a day for years without stopping. Under these conditions, it is quite normal to replace used parts and consumables at regular intervals or as and when necessary.
Preventive Maintenance
In order to ensure that our glove boxes retain their original performance levels, maintain a pure and stable atmosphere, secure a sensitive process, protect operators, etc., it is highly recommended that our clients regularly use preventive maintenance.
Preventive maintenance offers many advantages and allows you to:
keep your system running
save on your operating budget compared to curative maintenance
to work in complete serenity thanks to a regularly maintained system.
Likewise, you will be able to benefit from reductions on the purchase of spare parts and consumables during an intervention by our technicians.
Our After-Sales Service – Maintenance team offers our customers a tailor-made service perfectly suited to their expectations and constraints. We present all our product users with a monitoring plan and technical support. More than just providing simple maintenance, the intervention of our technicians on a site is always seen as a long-term commitment with functional and qualitative objectives.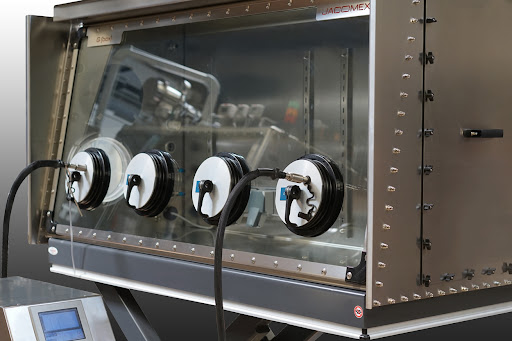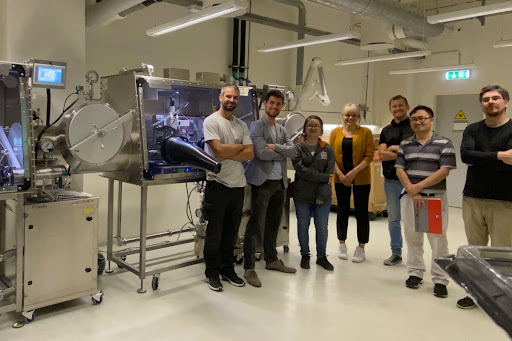 Corrective Maintenance
Breakdowns can often occur on old installations where glove boxes have been moved or put back into service after a long period of non-use, on systems that have been heavily exploited, thereby rendering the use of the equipment complex or even impossible.
In the event of a breakdown, it is important to rapidly make contact with our After-Sales Service – Maintenance team for an analysis of your problem as soon as possible. A detailed presentation of the failures must be made with our specialists in order to establish a precise diagnosis and to deliver an intervention report and an overhaul and reconditioning of your installation.
To do this, contact our colleagues in the department by phone or email. Whenever possible, we offer remote troubleshooting before any on-site intervention.
Spare Parts
All our delivered installations, whether standard or custom-made, are referenced and have an individual nameplate. They are meticulously archived in our services and allow us to inform you as accurately as possible depending on your needs, even after years of operation. We have secure management of all our references; common parts and sensitive components are kept in stock in our factory in Dagneux (Lyon/France) and we can ship them very quickly. We aim to ensure the availability of our spare parts for many years. However, we advise you to always have a minimum reserve of the most significant spare parts in stock (gloves, filters, seals, catalysts, etc.) in order to keep your installation operational in the best conditions.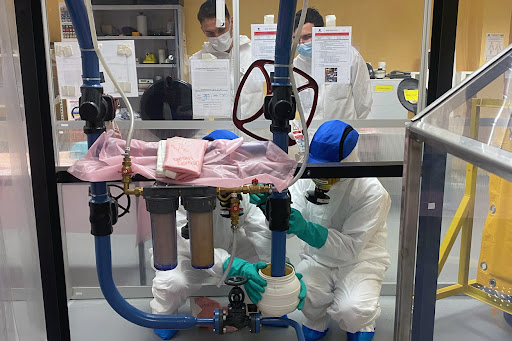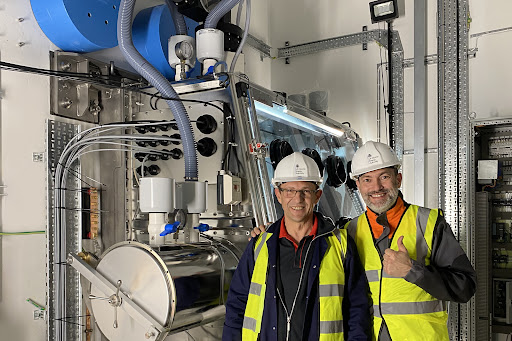 Technical support
Our long-term service strategy includes expert service support.
We offer all our clients a ready ear, flexibility and premium technical support.
We are there whenever you need us.
When we sell a product to you, we do not consider this as the closing of a deal with you, quite the contrary. We view this initial sale as the beginning of our relationship. Our support continues for the life of your glove box and beyond. At Jacomex, we believe in a service-centric approach. When you buy one of our products, you also buy our loyalty. So whether you need technical documentation, problem-solving help, or any other kind of support, we're always there for you to ensure your system is reliable.
Training
Our materials are very reliable and stand the test of time! It is not uncommon during its lifetime for a glove box to see new users, change owners and be given a different purpose than the original one. Whatever your case, our After-Sales Service – Maintenance team can intervene in your workplace; it is an opportunity to exchange views, to carry out upgrades and to train users in good practices for use and first-level maintenance. We also welcome new users of our equipment to our site in order to provide them with specific, tailor-made technical training.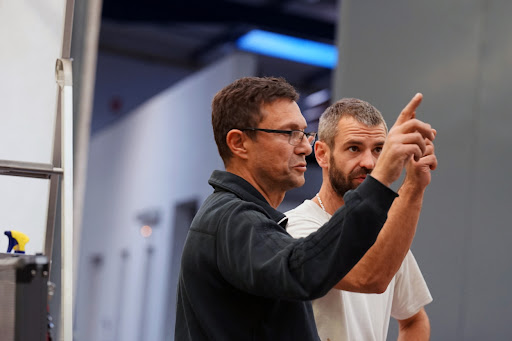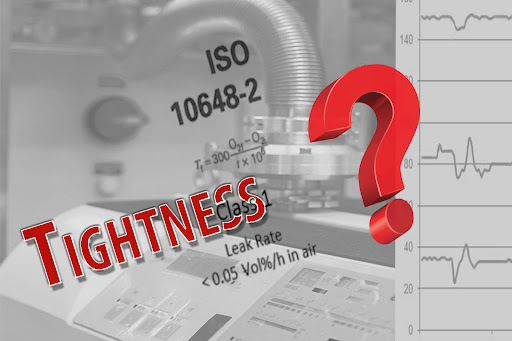 Sealing tests – ISO 10648-2 standard
Sealing is a keystone of the performance of a glove box. 30 years ago, Jacomex engineers jointly developed, with the CEA and under CEA license, the first tightness test device (Oxyleak / oxygen lift method) for glove boxes in accordance with ISO 10648- 2 and classifying enclosures according to their leak rate.
Today, our after-sales service performs on-site sealing tests on request in compliance with this standard, providing intervention reports and requalification of equipment up to class 1 or 2.
France testing laboratory
For certain experimental pre-tests, ergonomic tests, welding tests, simulations or realistic simulations, our test laboratory in Lyon (France) allows our customers to start a privileged relationship with our services. Any request must be communicated to us beforehand in order to verify its feasibility and its conditions of execution.
Our
clients
Many customers from a variety of industries have trusted Jacomex to design and manufacture their glove boxes, insulators and air purification systems.