Customer Services - After-Sales Services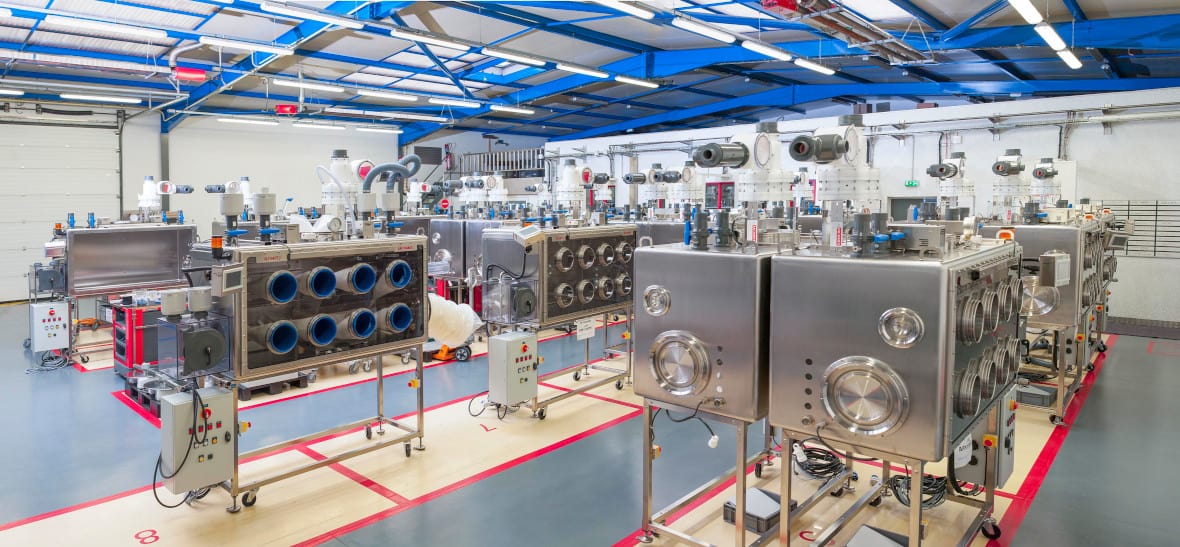 The high-quality Jacomex service does not stop upon delivery but continues afterwards through the offer of after-sales service in France and abroad.
In France, our after-sales service manager is at your disposal to answer any questions concerning the maintenance of the glove box, the replacement of spare parts and the resolution of any technical failures.
A team of specialized Jacomex technicians can also intervene in your premises to carry out preventive or curative maintenance of your installation.
Jacomex also offers an installation service.
On the export market, our resellers mandate their technicians in Jacomex France's premises to undergo technical training that meets the quality criteria of the brand and subsequently collaborates closely with the SAV France service.
The after-sales service availability (France time zone):
Hotline or email from Monday to Thursday from 7.30am to 12pm and from 1pm to 5pm and Friday from 7.30am to 12pm
Response within 48 hours
Intervention (emergency) within 72 hours
Contact Details:
Phone: +33 (0)6 72 44 10 93
location
184 Avenue du Bicentenaire
Zone Les Prés Seigneurs
01120 Dagneux – France
Made in France
All of our products are designed and manufactured in France