High Security Glove Box
Very high reliability glove box, vacuum under filtered air for operator and environnement protection. Safe equipment. Custom plans developed according to your requirements.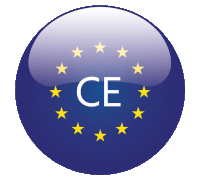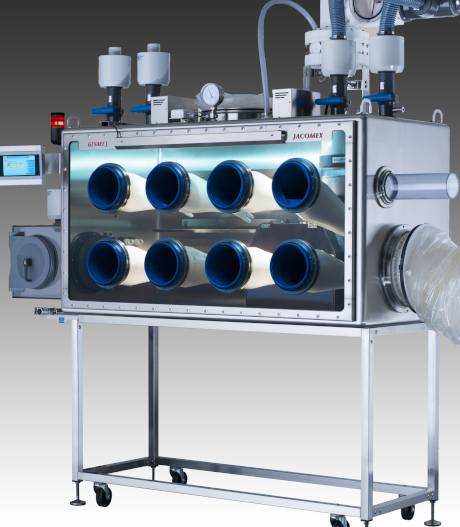 Possible Applications
Nuclear: radiation protection
Industry – Research: CMR, toxic, nanoparticles
High Security Glove Box
Standard and custom-made glove box for applications requiring enhanced operator protection, in the nuclear sector or any other field of industry and research.
The high-security glove box often proposed in a monoblock type design with rounded corners facilitating the cleanability or decontamination of internal surfaces. Ideally, it is equipped with a Jacomex regulating and safety valve guaranteeing its automatic depression maintenance as well as a safety air speed in case of glove tearing.
Additional Equipment
The following equipment can be added on the G(Safe)
The G(Safe) glove box is a glove box operating under filtered air vacuum. Many equipment and options can be proposed to make a glove box with a level of security corresponding to all your expectations. Our expertise allows us to assist you in the choice of control valves, safety systems, particulate or gas filtration, transfer systems … to secure all your manipulations.
location
184 Avenue du Bicentenaire
Zone Les Prés Seigneurs
01120 Dagneux - France
Made in France
All of our products are designed and manufactured in France