The Expertise and Know-how of Jacomex

JACOMEX is a major international leader in the supply of glove boxes, insulators and neutral gas purification systems. One of the few manufacturers of glove boxes with a unique structure, we are able to manage your projects in their entirety, step by step, including commercial and technical analysis, study and design, manufacturing, assembly, controls and validation, installation and ongoing service.
Glove boxes entirely designed and made in France
Originally solicited in the nuclear sector for its mastery in tightness control and containment techniques, Jacomex has developed its know-how in glove boxes and offer its expertise in academic research (chemistry, physics, biology, nanotechnology, organic electronics …) and also in cutting-edge industry: argon glove boxes for the development of lithium batteries and energy storage, titanium welding enclosures for aeronautics and defense, glove boxes in clean room for microelectronics, strict anaerobic enclosures for petrochemicals, protective enclosures for additive manufacturing, pharmaceutical isolators…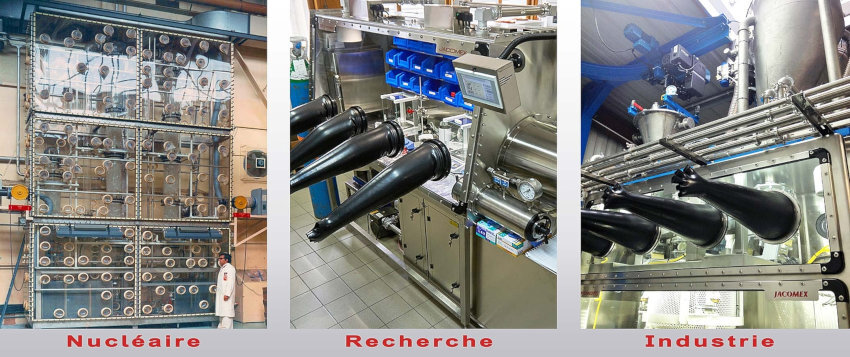 Contacting JACOMEX gives you access to:
Multi-sectoral expert advice and a dialogue that focuses on understanding your technical issues,
Exceptional flexibility in defining your needs and the proposed technical solutions,
A range of standard, versatile or customized glove boxes for volumes ranging from a single workstation to two gloves to chambers with volumes up to seventy or eighty cubic meters,
A wide range of neutral gas purification units (N2, Ar, He) with stable purification capacities (concentrations up to <1 ppm H2O, <1 ppm O2) perfectly adapted to the volume to be treated, avoiding the need for frequent maintenance and regeneration interventions
Exchanges with our engineers and technicians from the definition phase of the project and throughout the life of the glove box.
For all your glove box projects related to the protection of products under ultrapure atmosphere or the safety and protection of operators, please contact one of our technical sales managers in France or our international distributors.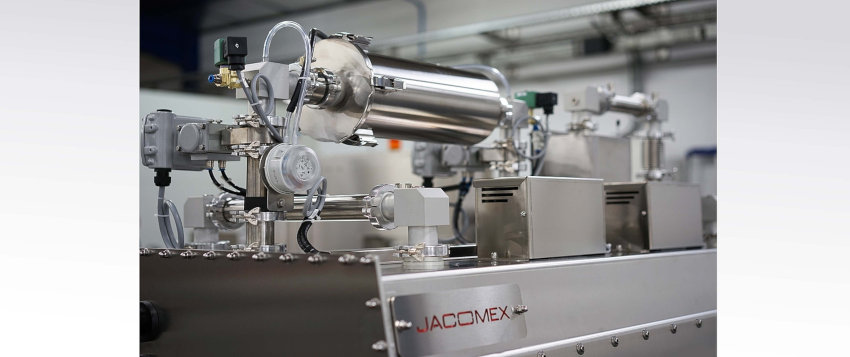 Years in Tightness Control
location
184 Avenue du Bicentenaire
Zone Les Prés Seigneurs
01120 Dagneux – France
Made in France
All of our products are designed and manufactured in France