The regulated glove box
Modular glove box under controlled atmosphere, gas sweeping or climate glove box.
Made on the basis of standard or custom dimensions, it is suitable for any scientific or industrial application requiring a specific regulated atmosphere. Customized plan developed according to your requirements.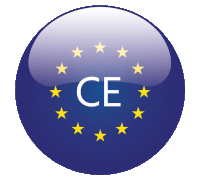 Possible Applications
Configurable climatic chambers:

Moisture (%RH): drying and/or humidification
Temperature: heating and/or air-conditioning

Development of Perovskite photovoltaic cells (PSC)
Low-oxygenreducing atmospheres against flammability or explosiveness (chemical substances, powders…)
Regulated Glove Box
The regulated glove box is a modular and custom-made glove box for experiments and processes under gas or specific mixtures.
Thanks to our range of equipment developed by our design office, it can be transformed into a climate glove box with adjustable parameters in both directions in pressure regulation, temperature, humidity, oxygen … Our expertise make very flexible enclosure in which you can generate cold or warm the atmosphere, moisten or dry it, control O2, CO2 rates…
It is available in standard and custom sizes.
Additional Equipment
The following equipment can be added on the G(Box)
The G(Box) glove box is a glove box with simple looks but incredible performance.
It is suitable for industrialists, researchers in biology or physics. Jacomex advises you on transfer systems, options and equipment that are ideal for your experiments such as perovskite photovoltaic cells, climate chambers, glove boxes for powder transfer or additive manufacturing.
location
184 Avenue du Bicentenaire
Zone Les Prés Seigneurs
01120 Dagneux - France
Made in France
All of our products are designed and manufactured in France