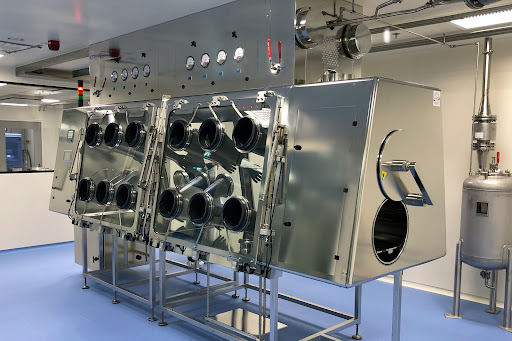 Safety – Cleanability – Ergonomics
Jacomex is a company with 75 years of experience in sealing and high-security containment enclosures. We can offer our customers in the pharmaceutical sector technical solutions intended for the protection of operators which were initially developed for use in the nuclear environment where the constraints are similar. Equipped with these safety features, our stainless steel insulators comply with GMP guidelines and are manufactured in our own workshops.
Applications:
Our containment isolators are suitable for uses centered above all on the protection of operators:
Preparation, manipulation and treatment of cytotoxic and cytostatic products.
Quality control of highly active compounds HPAPI (High-Potency Active Pharmaceutical Ingredients) with fine grain size.
Preparation and weighing of powders in the laboratory or production unit.
Formulation and characterization of API and highly active pharmaceutical ingredients (HPAPI) for R&D laboratories.
Weighing and repackaging of toxic powders.
Mixing, grinding, sieving and drying of potentially dangerous products and active compounds.
All operations and manipulation of toxic or cytotoxic products of categories OEB (occupational exposure band) 4-5-6.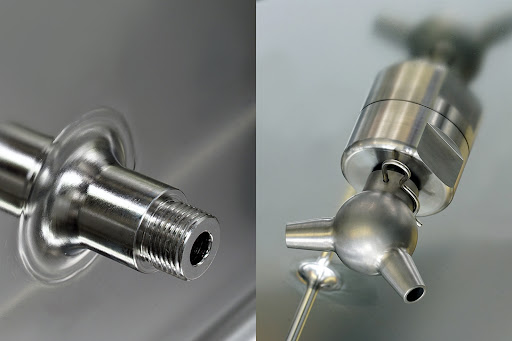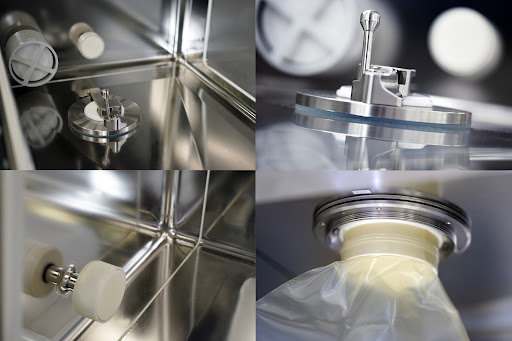 Security:
Whatever the application, our containment isolators ensure the safety of operators and the environment by offering maximum protection during all phases of handling hazardous compounds. Protection is ensured by the separation between the internal workspace of the isolator and the external environment, i.e. a physical barrier, by a circulation/recirculation operating mode with double HEPA filtration, safe replacement of the filters in addition to the fact that the enclosure/glove box operates in depression compared to the pressure of the reception area. The transfer airlocks are adjustable to a lower pressure value than that of the enclosure/glove box for increased safety.
In addition, our facilities benefit from an unequaled level of security that can be adjusted according to the user's needs thanks to the operating methods and security equipment specific to Jacomex:
Tightness classification of our insulators is category 1-2 according to the ISO 10648-2 standard. For over 30 years the company has qualified all its equipment, across all the fields of application, based on the rigorous oxygen recovery method.
A static leak test (up to -1000Pa according to URS).
Depression operating mode adjustable by the operator as low as -250Pa.
Pressure regulating valves (optional) for equipment regulation and more.
Mechanical safety valves (optional) with safety flow rates in the event of breach of containment.
Enhanced Safety Thanks to Jacomex Valves
Regulation valve:
automatic depression maintenance,
automatic compensation for filter clogging,
automatic safety flows (between 50 to 500m3/h) in the event of breach of containment
turbulence reduction recommended for powder handling
compliance micro precision balances
Safety valve:
automatic safety flows (between 50 to 500m3/h) in the event of breach of containment
suitable for isolators operating under nitrogen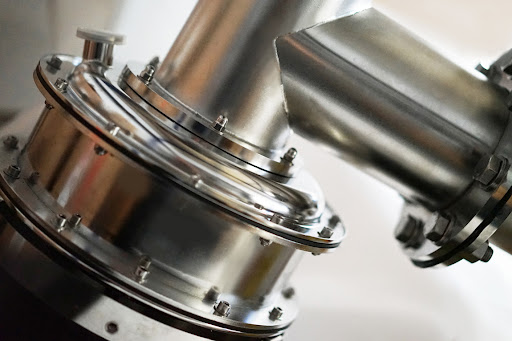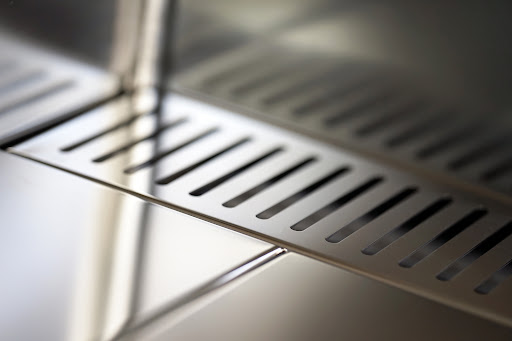 Cleanability:
The high level of insulator cleanability is obtained by various means including design, surface roughness Ra between 0.25 µm and 0.35 µm depending on the type of polishing, rounded corners, polished welds without cracks or crevices. CIP/WIP equipment can be integrated for the most demanding cleaning operations when handling powders.
Operating conditions:
Depending on the desired environment, defined by the process and the type of products handled, our containment isolators can operate in turbulent flow. Depending on the conditions and the specifications, it is possible to offer a class A – B or C environment. For standard applications, the isolators operate under filtered air under negative pressure. However, our great technical expertise also allows us to offer our customers isolators combining operator protection and product protection. Operating in depression under nitrogen, this solution makes it possible to combine a high level of protection for the operator as well as to handle products sensitive to air (humidity and/or oxygen).
Our
clients
Many customers from a variety of industries have trusted Jacomex to design and manufacture their glove boxes, insulators and air purification systems.