Controlled and Anaerobic Atmospheres
Innovative Isotechnics
For innovative therapy drugs, nanoparticle anticancer drugs, microbiome science, gene and cell therapy, medical research… certain processes require not only the conditions which necessitate the use of a classic isolator (cleanliness class, aseptic environment, bio-decontamination , secure containment) but also specific internal atmospheric conditions, often characterized by humidity or oxygen control. Jacomex offers innovative stainless steel isolators which meet the requirements of the pharmaceutical, medical and microbiology sectors.
Controlled Atmospheres
Some compounds used in the pharmaceutical industry degrade in the presence of too much humidity; some hydrophilic products, on the contrary, require re-wetting of the environment.
Our engineers develop reliable solutions for our isolators based on humidity control.
This can take different forms such as:
Control by elimination of humidity to obtain a stabilized and dry atmosphere <2%RH
Control by elimination of humidity on a purification unit to obtain a stabilized and ultra-dry atmosphere <1 ppm H2O.
Control by regulating an adjustable humidity level over a variable range (e.g. 1-50%RH) involving either a drying process or a humidification process.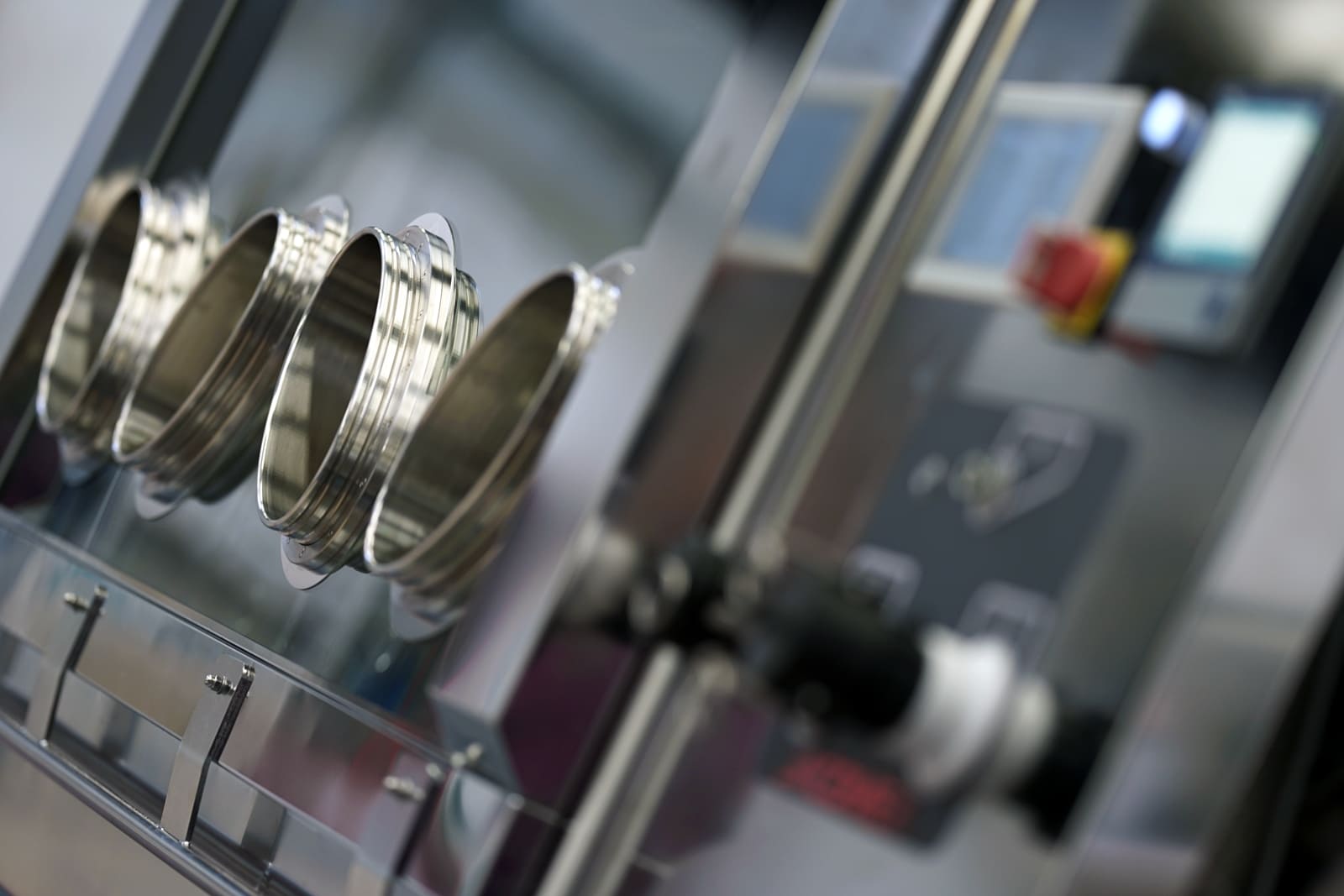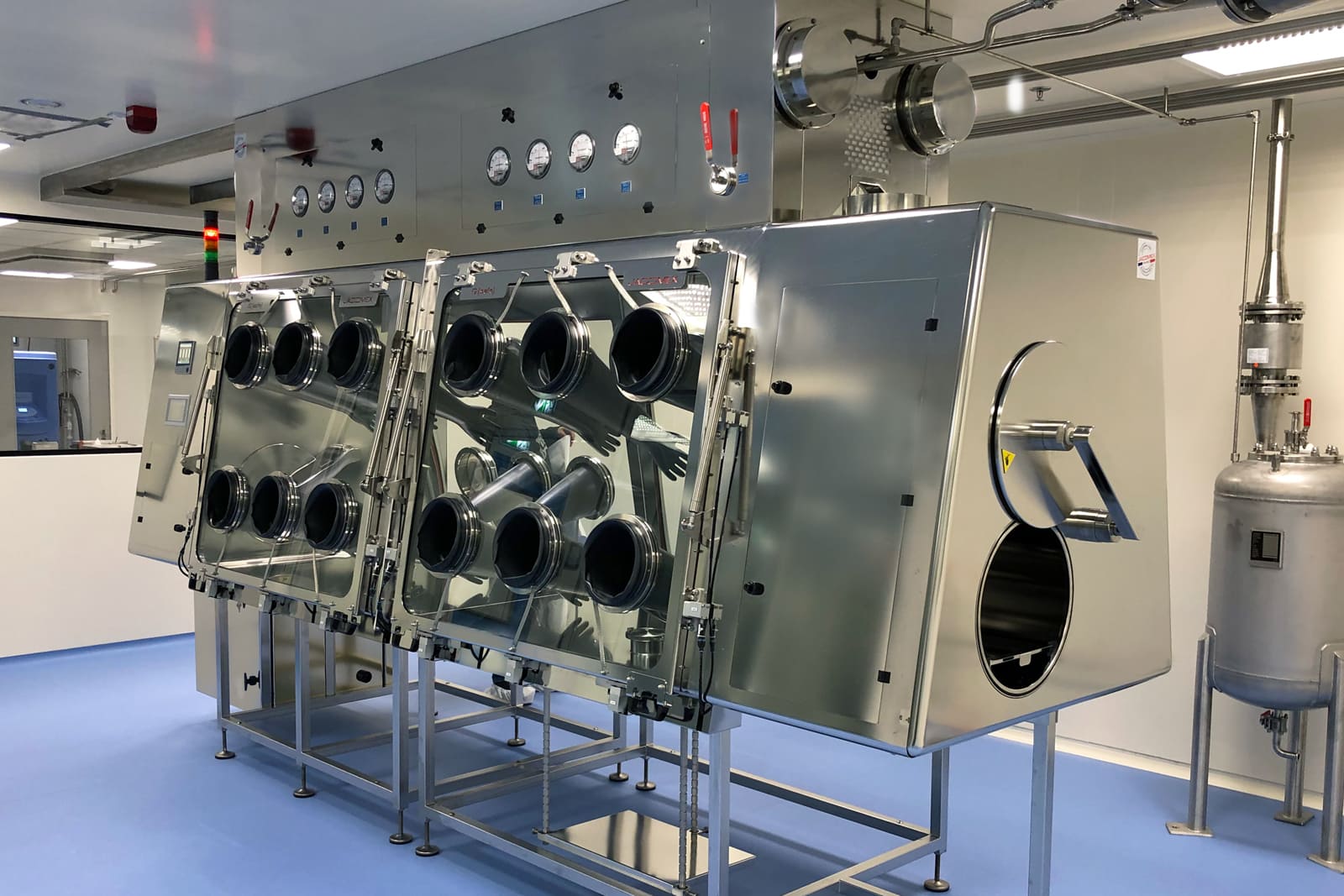 Anaerobic Atmospheres
Industrial or scientific pharmaceutical applications relating to life sciences or microbiology require an anaerobic atmosphere in order to be able to carry out experiments and develop new processes.
An anaerobic atmosphere allows for the reproduction of environmental conditions, different from the atmosphere and devoid of oxygen at variable levels. In the biology sector, the technique used by nitrogen purging is simple but remains random, empirical and limited in its performance. Another much more efficient technique developed by Jacomex consists of the elimination of oxygen by recirculation of gas from the atmosphere of the isolator via a purifier with a regenerable catalyst.
This system, fully integrated within an independent stand-alone unit called a "gas purification unit" or "gas purifier", is connected to our isolators and requires suitable transfer systems.
The many advantages of this system include:
performance (guaranteed levels <1 ppm O2)
integrated HMI multiscale O2 trace analyzer
minimal gas consumption and reduced maintenance costs
long-term stability of the atmosphere
infinitely reproducible conditions
validation of processes in research and accelerated production
catalyst regenerable for several years, different from palladium
total and proven compatibility with aseptic isolators and Jacomex laminar flows.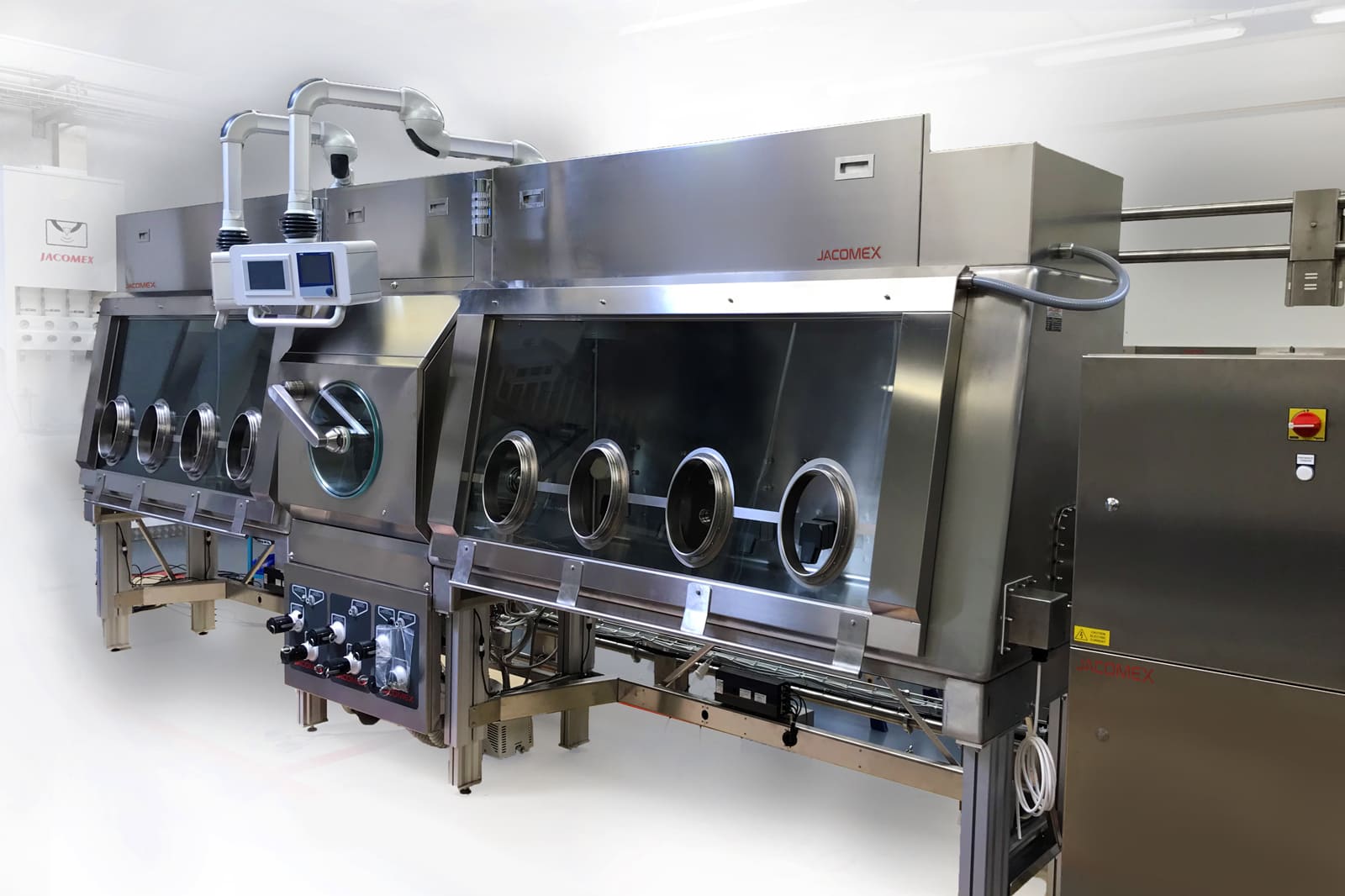 Different Glove Boxes for Pharmacy Application
Our
clients
Many customers from a variety of industries have trusted Jacomex to design and manufacture their glove boxes, insulators and air purification systems.