Our specialists work to ensure the safety of your operators and your installations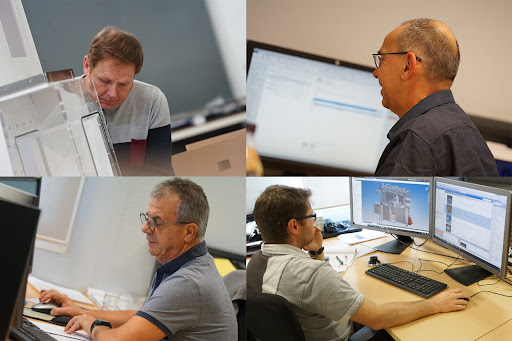 A specialist for 75 years in the design and manufacture of glove boxes, isolators and containment enclosures, JACOMEX has experienced advisers and hosts its own design office at its Lyon site.
The company offers its customers a range of standard models resulting from our expertise as well as tailor-made models, which are essential to meet specific requirements in the nuclear, pharmaceutical, industrial and scientific sectors. The company has qualified engineers and offers engineering services adapted to each of these sectors.
Nuclear industry
For each project, we offer a complete manufacturer's report adapted to the specifications and advanced personalized project management plan. This includes technical support, 3D modeling plans as well as a verification of the technical and ergonomic layout adapted to the systems and processes, machines and internal equipment.
On request, we can carry out all the checks needed to meet safety requirements, such as mechanical and thermal dimensioning, seismic calculations, radiography of welds, penetrant testing, leak testing, etc.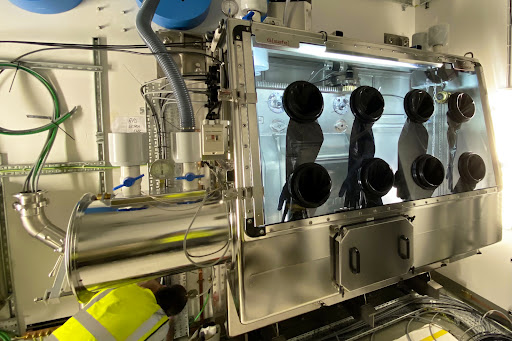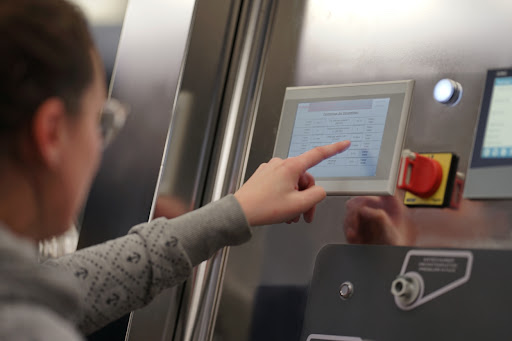 Pharmaceutics
The company is the ideal partner for your pharmaceutical applications requiring enhanced protection for handlers and the environment. For all operations involving toxic powders, CMR, hygroscopic or oxidizable active ingredients, JACOMEX perfectly masters the cumulative problems related to the protection of operators in air, in controlled or humidity and oxygen regulated atmospheres.
A personalized project management plan is provided for each project with technical support, 3D simulations, modeling, QI-QO, FAT and SAT receptions. Our engineers work according to a rigorous normative framework. Our insulators are designed and manufactured by us in compliance with ISO 10648-2, ISO 14644-1 standards, in accordance with engineering (GEP), manufacturing (GMP), automation (FDA 21CFR) and computerized systems (GAMP5).
Industry
Whatever the problem, securing a manufacturing step, implementing a process under controlled atmosphere, protecting operators from toxic substances, our engineering is at the service of cutting-edge technologies. Our engineers have been in contact with the industrial world for a long time, from the biggest known groups to emerging start-ups in the energy sector in particular.
We are always delighted to discuss and exchange with our industrial contacts and to start new partnerships with them. Transfers of powders, thermal calculations, regulated and controlled atmospheres are just a small part of our multi-sector skills.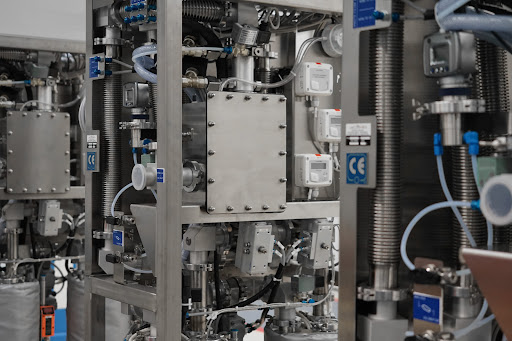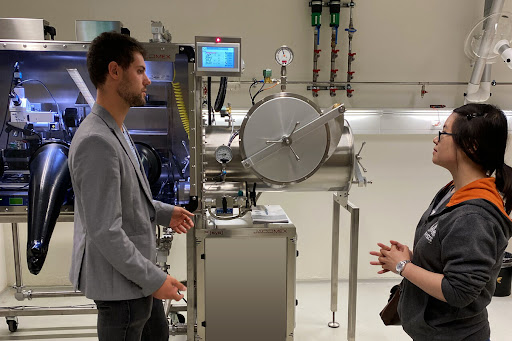 Scientific applications
Academic research has always been a privileged sector at Jacomex. Research must move forward ever faster and more innovatively, particularly in the energy storage and conversion sectors. To this end, the laboratories use sophisticated techniques and are equipped with ultra-sophisticated equipment. Our engineers exchange regularly and understand the specific needs of each project.
Our design office is responsible for installing and integrating all the instrumentation and equipment necessary for the smooth running of every process such as preparation, synthesis, heat treatments, deposition of thin layers, functionalization, surface, electrical and physical processes as well as electrochemical and physico-chemical processes.
Our
clients
Many customers from a variety of industries have trusted Jacomex to design and manufacture their glove boxes, insulators and air purification systems.