Integrated Instrumentation for Glove Boxes and Isolators
Through its dedicated design office, Jacomex  integrates all types of process instrumentation from third-party suppliers into its glove boxes and containment enclosures. The integration will take into account all constraints in order to preserve the quality of the atmosphere of the glove box as well as the original characteristics of the integrated equipment. In practice, integration may require the use of hermetically sealed Jacomex wall bushings, the addition of equipment essential for the proper functioning of the tools (e. g. anti-vibration systems) or even the modification of the dimensions of the glove box.
In addition, our engineers study any integration with a view to ergonomics and always ensure that certain fundamental criteria are met, such as waste recycling, risk of corrosion or temperature rise, energy saving, etc.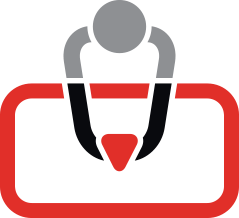 Different Types of Integrated Instrumentation for Glove Boxes
Materials Characterization
Jacomex designs its glove boxes according to your specifications and the specific constraints related to process instruments operating inside the workspace. Our design office works directly with third party suppliers, with you if the equipment is already in use on your site and directs you as well as we possibly can using our experience and expertise.
For very special cases, such as nuclear, industry application, where operator safety and ease of maintenance are priority criteria, we can study the possibility of modifying/adapting the instrumentation on a case-by-case basis.
location
184 Avenue du Bicentenaire
Zone Les Prés Seigneurs
01120 Dagneux – France
Made in France
All of our products are designed and manufactured in France