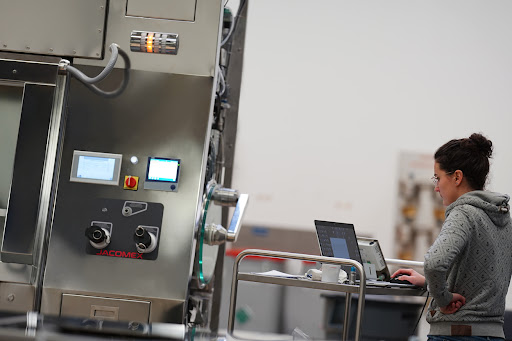 We can develop an IQ, OQ validation file, in compliance with current recommendations and standards such as the following:
Validation protocol
Installation Qualification
Operational qualification
Performance Qualification
Non-conformity processing sheet
Validation protocol:
This procedure describes the implementation of the qualifications of the installation.
It describes the objectives of the qualification, the field of application and the different qualification phases (IQ, OQ).
The qualification procedure and the methods for archiving reports.
IQ qualification:
The purpose of this qualification is to provide documented evidence of the conformity of the equipment to the customer's requirements (specifications)
The system is physically installed at the intended place of use
The measuring instruments and system hardware have been checked and comply with the specified requirements.
The reference protocol of the documents of conformity of the product to the standards in force, the installation and construction documents, as well as the operating documents must all be present.
Documents provided during installation qualification:
Technical specifications and documentation
construction elements of the isolator/glove box
atmosphere management elements (humidity/oxygen/…)
operating diagrams.
installation control and power systems, temperature and humidity regulators, electrical diagrams.
temperature and humidity sensors, temperature and humidity recorder.
Operating principle of the isolator/glove box, operating mode and commissioning procedure.
List of spare parts, equipment maintenance procedure.
OQ qualification:
The purpose of this qualification is to verify the regulation and safety parameters for the product in the isolator/glove box and/or its user.
The operational qualification protocol outlines the following:
the objectives of the qualification,
the elements to be checked,
the method used,
the requirements (limit, nominal, tolerance),
requalification dates,
failure tests and corrective maintenance with indication of major and minor risks.
A clarification is carried out by the supplier in the presence of the customer personnel. This operation makes it possible to determine and validate the process parameters and safeties.
Our
clients
Many customers from a variety of industries have trusted Jacomex to design and manufacture their glove boxes, insulators and air purification systems.