Viewing panels are essential on a glove box and much is asked of them: optical qualities, antistatic properties, chemical resistance and functionalities related to ergonomics, tightness and physical protection.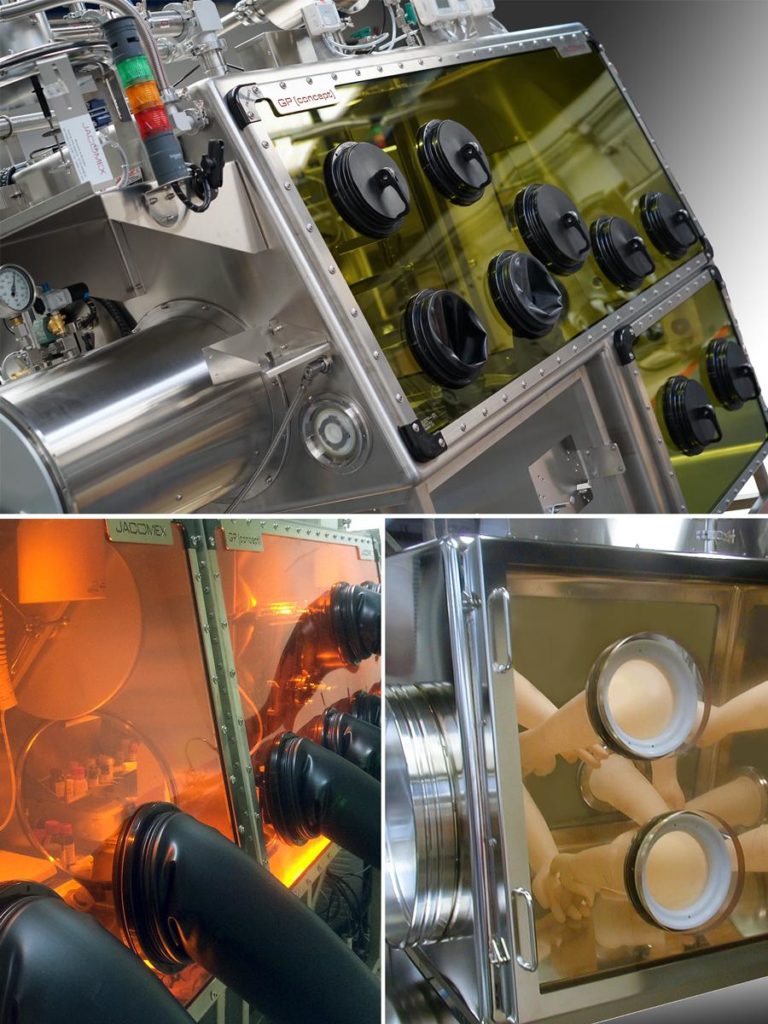 For many applications (nuclear experiments, characterization of photovoltaic cells, laser welding, additive manufacturing etc.), their structural and physicochemical properties play an important role in protection against radiation. Their composition and color can absorb specific wavelengths and allow operators to handle safely.
Lead salts against ionising radiation, orange panels against UV rays, green panels as laser protection filters … Safety above all!