For the welders, today, it's time to tack welding!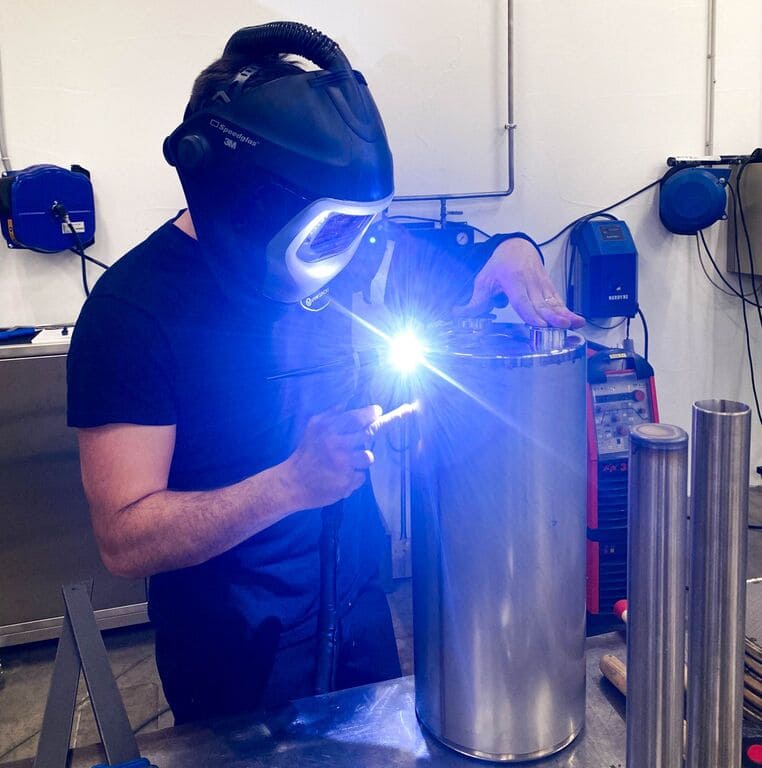 It is with their skills, their talent, and a lot of precision that these purifiers are welded, which will become the heart of the Jacomex purification units! Inside, oxygen and/or hydrogen traps will be installed to guarantee the most neutral gas possible.
Watch out for the eyes, it's dazzling!