Jacomex Benelux
Glove Boxes and Purification Units Manufacturer
Belgium, Netherlands and Luxembourg
Jacomex is an international leader in the design and manufacture of glove boxes, isolators and neutral gas purification units. The equipment is designed in Jacomex design offices and manufactured, assembled and tested in Jacomex workshops in France. Thanks to its unrivalled expertise in the most varied fields and exceptional flexibility, Jacomex is able to satisfy most industrial and scientific projects.
Jacomex is present in the Benelux area (Belgium, Netherlands and Luxembourg). With a local representative, Jacomex offers a personalized project management.
Jacomex Company and its Missions
With 70 years of experience, expertise, product development, and with 50% of its turnover internationally and more than 15,000 installations worldwide, Jacomex is present in more than 60 countries on the 5 continents.
Jacomex is specialized in standardized products and custom-made glove boxes. With advanced sealing and containment techniques acquired in the nuclear and pharmaceutical sectors, Jacomex installations operate in many academic fields in physics, chemistry and biology: materials science, lithium batteries, organic electronics, metalloproteins and strict anaerobic conditions. Complex industrial systems are installed in the defense, aeronautics, welding, energy and additive manufacturing sectors. Finally, containment systems and innovative solutions allow the handling of the most dangerous products and the safety of operators in the nuclear, pharmaceutical and industrial sectors.
Our Range of Products
Specialists in gas containment and purification for the protection of operators, products and the environment, our various products help your project realization while making manipulations and confined workspace safe. The different products Jacomex offers:
Integrated Instrumentation
Nuclear Containment Boxes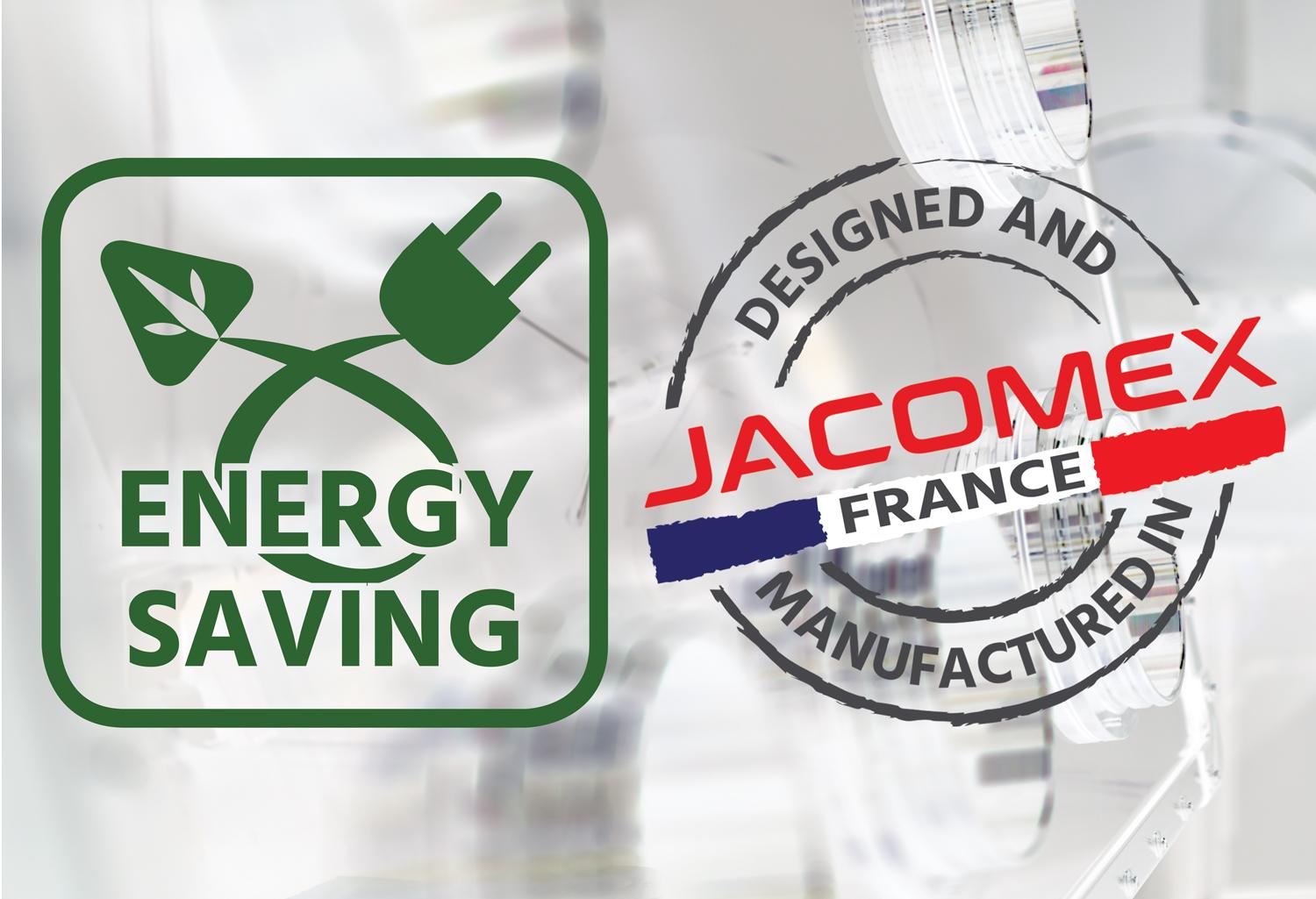 Entrusting your project to Jacomex is to rely on technical expertise, but also working closely and collaborating with Jacomex engineers. Jacomex focusses on perfection, reliability and high-end service. Jacomex's great flexibility and the receptiveness our engineers to customer requirements are the guarantee of solutions adapted to customer needs.
Jacomex's range of standard, multi-purpose or custom-made glove boxes, from small volumes (1 workstation with two gloves) to enclosures of several cubic meters, enable Jacomex to meet the requirements of each application and all sectors.
All Jacomex's neutral gas purification systems (Ar-N2-He) have been designed for high performance, high and stable purification capacities (H2O < 1 ppm, O2 < 1 ppm). Jacomex's purifiers are perfectly adapted to efficiently reduce the maintenance and regeneration stages of customer installations. Respectful of the environment, Jacomex's purification units are certified with the "ENERGY SAVING" label.
Technical or Quote Request
For all technical requests or quotes for your project, Jacomex's teams will answer you by email:
location
184 Avenue du Bicentenaire
Zone Les Prés Seigneurs
01120 Dagneux – France
Made in France
All of our products are designed and manufactured in France