Leader in the design and manufacturing glove boxes, insulators and custom containment enclosures, Jacomex has experienced consultants, its own design office and modern manufacturing tools on its Lyon – France to manage overall specific projects.
Jacomex has 75 years of expertise and flexibility for adaptable modular and tailor-made glove box installations.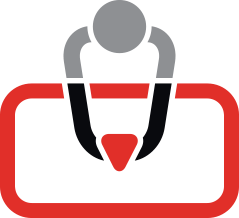 Customized glove boxes by application
Glove Boxes for Nuclear Application
An experience of more than 75 years in the nuclear sector and facilities delivered to internationally renowned institutions … Areva – Orano – CEA – EDF – Framatome – ITU – JRC – IAEA – Nuvia – FZK – BARC – JNFL – CNNC …
With a suitable structure, its design office and a boilermaking workshop based in Lyon (France), Jacomex is the ideal partner for all your tailor-made glove boxes in radiation protection.
A personalized project management is proposed for each file with technical support, 3D simulations, receptions during the project and factory acceptance tests.
Isolators for Pharma and Medical Applications
With more than 75 years of experience in the nuclear sector, Jacomex is the ideal partner for your pharmaceutical applications requiring enhanced protection of operators and the environment. For all operations involving toxic powders, CMR, hygroscopic or oxidizable active ingredients, Jacomex perfectly masters the cumulative problems related to the protection of operators under atmospheres controlled or regulated in humidity and oxygen.
A personalized project management is offered for each file with technical support, 3D simulations, modeling, QI-QO, FAT and SAT receptions.
Glove Boxes for the Industry
Jacomex designs and develops in Lyon (France) modular and custom-made glove boxes and modular containment enclosures that are ideally suited to industrial processes in traditional and cutting-edge sectors.
3D Printing, Additive Manufacturing, Aeronautics, Laser and Titanium Welding, Food Processing, Petrochemicals, Defense, Microelectronics …
The G(Mega) model is a large glove box offering an infinity of tailor-made solutions for all industrial applications and production.
Glove Boxes for the Research and laboratories
Jacomex offers turnkey and tailor-made solutions for research laboratories in physics, chemistry, biology and geosciences.
Our integrated design office, our technical expertise and our efficient production tools in our Lyon office (France) are undeniable assets and the guarantee of providing glove boxes perfectly adapted to the specific problems of each field: lithium batteries, organic electronics, graphene , perovskite, 2D materials, semiconductors, nanotechnologies, materials science …
location
184 Avenue du Bicentenaire
Zone Les Prés Seigneurs
01120 Dagneux - France
Made in France
All of our products are designed and manufactured in France