Hinged door for Ø150 Vacuum Chambers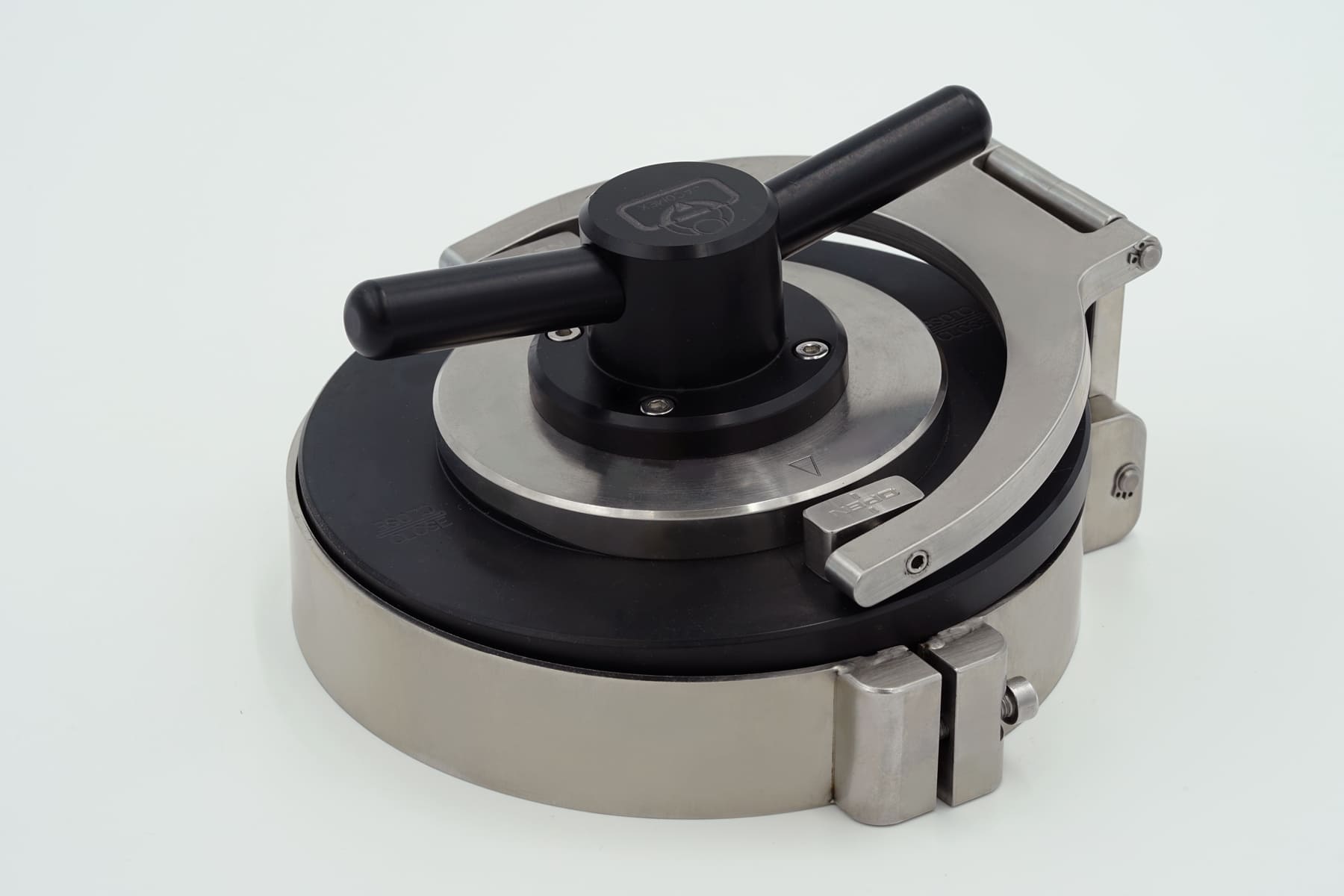 Hinged door for Ø150 Vacuum Chambers
Old mini vacuum chamber doors with a diameter of 150 mm can wear out mechanically after years of service. If a replacement or replacement of parts becomes necessary, why not opt for a new hinged door? This is mounted in place of the old one. The new design has undeniable advantages: stays in place, low clearance, quick ¼ turn closure. Mini vacuum chambers are in high demand and this new design will facilitate repeated handling throughout the day.
Technical specifications – Information
Technical data:
Check compatibility with our After-Sales Service.
Need help or an offer? Contact us
* Fields marked with an asterisk are required.