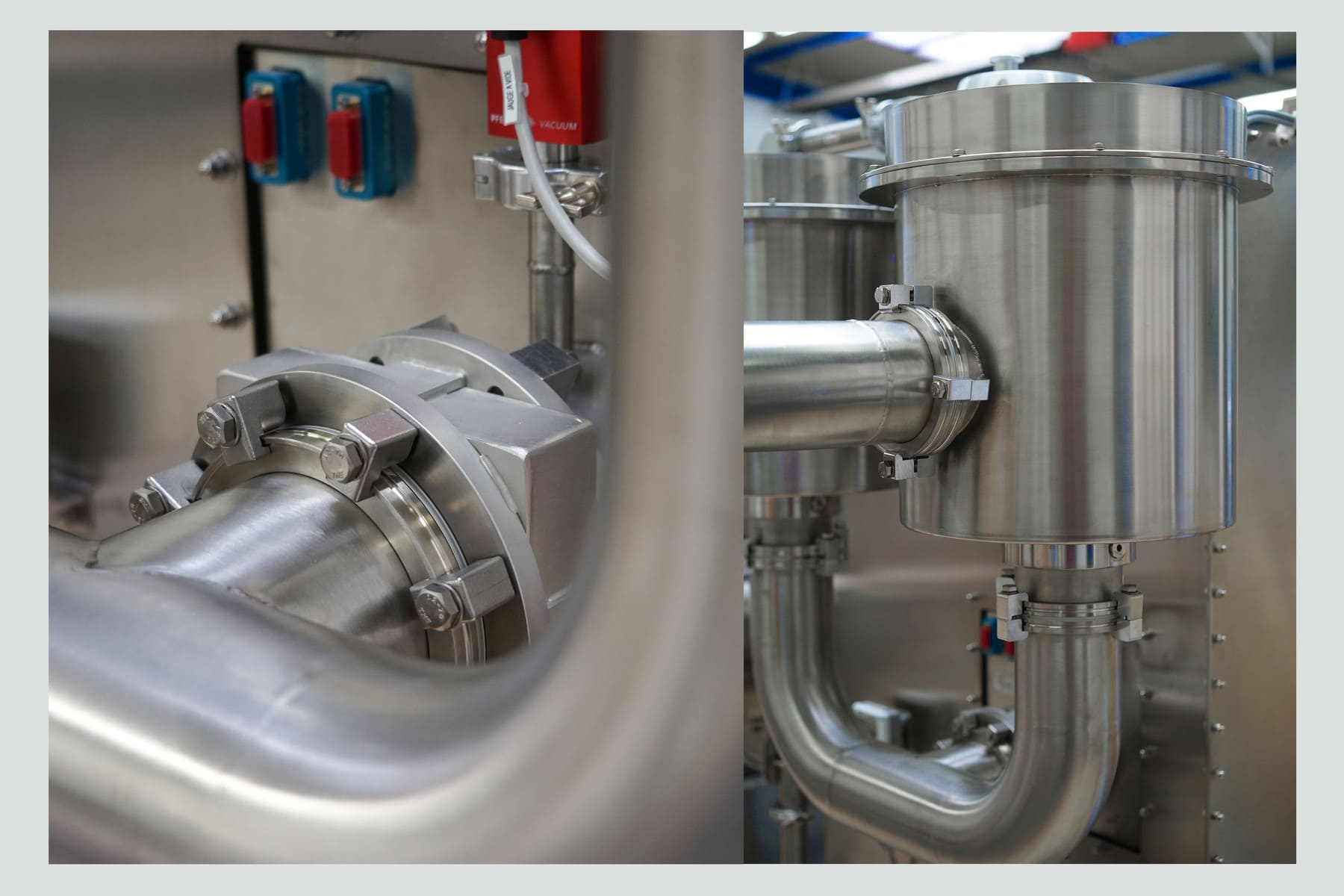 This type of box is generally mounted at the suction and extraction points outside the main filtration network of a glove box operating in depression and requiring a high ventilation rate. The essential function of these boxes is to provide high-security double filtration for those nuclear enclosures and glove boxes used in handling powdered toxic products.
We talk about double filtration because the same HEPA filters can be mounted in series at both the intake and the extraction inside the enclosure. They also provide filtration with effective particulate protection for the process circuits of instruments and vacuum chambers.
Technical specifications – Information
Technical data:
New model, entirely made of AISI 304L stainless steel. Removable housing and the HEPA 50 or 70m3/h filter can be replaced by unscrewing the upper part.
Sealing tested with a helium mass spectrometer and oxyleak class 1 ISO 10648-2.
ISO CF DN100 inlet/outlet fittings.
Supplied with a round bag and bag for replacing the internal filter with a heat-sealable bag.
Option: filter clogging control (G ¼''F connections).
Need help or an offer? Contact us
* Fields marked with an asterisk are required.