Mechanical Hydraulic guard valve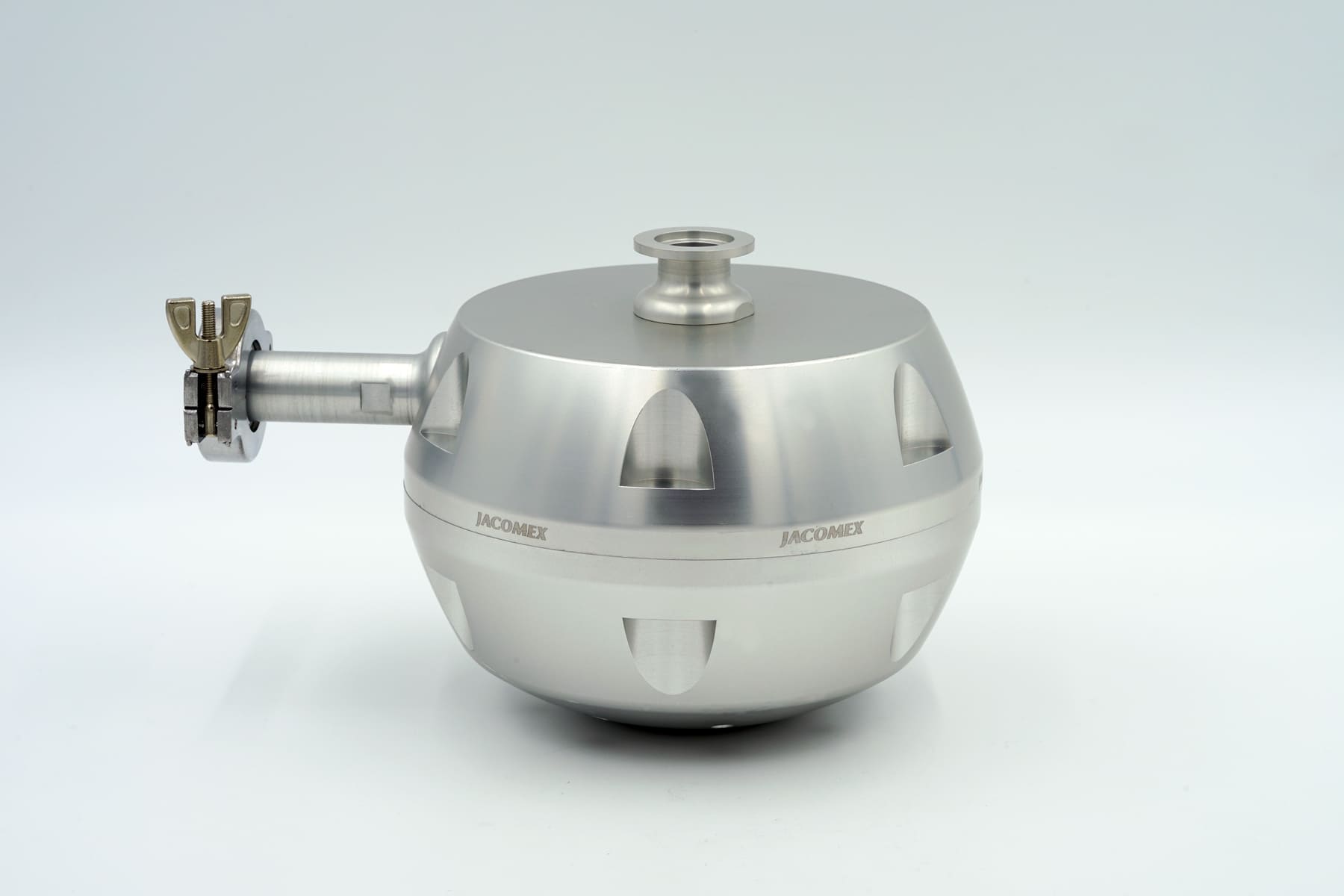 Mechanical Hydraulic guard valve
For glove boxes operating mainly in a gaseous atmosphere and purified atmosphere, the use of a hydraulic guard has interesting technical aspects. Its characteristics are remarkable, making it possible to combine a very low opening pressure with a high flow rate.
Hydraulic guards offer many advantages, such as:
Rapid evacuation of excess gases in an enclosure.
No fluid or liquid body is used: 100% compatible with clean rooms, semiconductors and all electronic sectors.
Maintaining the enclosure at the pre-set working pressure.
Increased comfort of handling with gloves.
Eliminates the need for a vacuum pump in the pressure regulation process.
Safety equipment allows users to mechanically control an accidental rise in pressure.
Technical specifications – Information
Technical data:
Section for mounting on enclosure wall: ISO KF DN25 connection
Can be equipped with a HEPA filter inside the enclosure
Collectable exhaust: ISO KF DN25 connection
Adjustable opening pressure thanks to an adjustment screw
Need help or an offer? Contact us
* Fields marked with an asterisk are required.