Vacuum Cleaner for Glove Boxes
Closed-circuit Vacuum Cleaner
Safe management of powders that are toxic for the operator or dangerous for the environment.
Suction and collection of powders, dusts and fine particles directly into glove boxes.
Closed loop operation compatible with glove boxes under vacuum and glove boxes under controlled atmosphere.
Foot control and adjustable power on touch screen.
Applications
Technical Specifications – Information
Technical specifications of the Vacuum cleaner:
Collection of powders and particles directly in glove boxes in interchangeable bags.
Evacuation of full bags possible by heat-sealable bag on bag ring.
H14 – H13 filtration at suction and discharge.
Ergonomics: disconnectable nozzles and accessible and fast operation.
Clogging measurement for indication of bag or filter replacement.
Standard and custom-made models.
Compatibility
This equipment can be installed on the following glove box models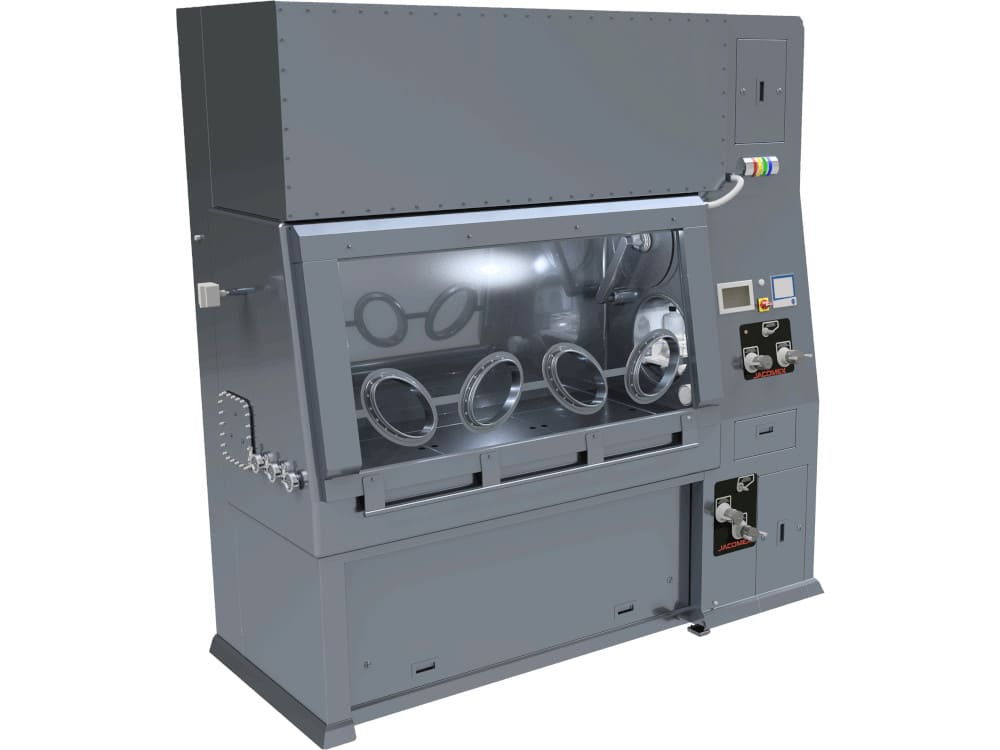 High security isolator under neutral gas filtered in depression or overpressure under filtered atmosphere.