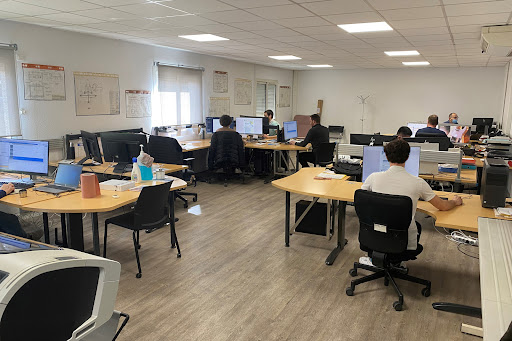 An important step to ensure your projects are successful
Jacomex manufactures and designs isolators, glove boxes and containment enclosures that require adaptations, special ergonomics and a totally bespoke design in its own offices. Modeling based on 3D plans is a necessary step to successfully carry out complex projects and processes requiring the structured implementation of instrumentation and technological devices or the installation of a machine, a press, an oven, a grinder, of a sieve or a robot in additive manufacturing or any other field. This step is a key constituent of our builder's specifications document as part of a personalized project management plan for every project confirmed and validated with our company. The plans provided ensure technical support, simulation and validation of the technical and ergonomic configuration.
After discussions with our engineers and project managers, the end user thus has a good overall and detailed visual representation of the installation. The plans provided have various advantages such as a dimensional check facilitating the installation of the installation in the premises, an ergonomic check regarding the accessibility and correct positioning of the interior equipment, a check of the operational mode and of the equipment and hermetic connectors supplied with the installation. Once in full agreement with the proposed solutions, the end user can validate the project in complete confidence so that manufacturing can begin in our workshops.
On request and after preliminary study, pre-project engineers can also have simplified pre-project plans produced to create models for projects which are still in the study phase.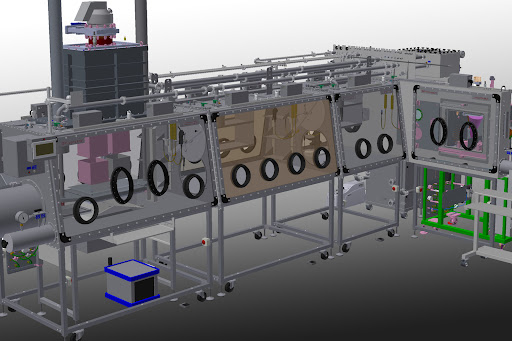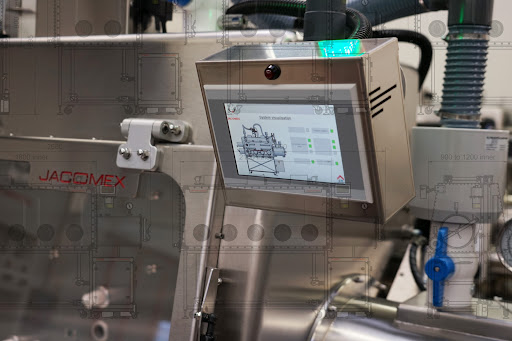 In very specific cases or on request, we study with our customers the possibility of a scale model. We can offer a mock- up or a scale model of a future installation ordered from us to check the feasibility of certain very precise or meticulous manipulations, to ensure the perfect accessibility of a specific point of an internal instrument with gloves or to facilitate the maintenance of an internal device.
The Jacomex team will make every effort to facilitate the smooth running of your projects.
Our
clients
Many customers from a variety of industries have trusted Jacomex to design and manufacture their glove boxes, insulators and air purification systems.