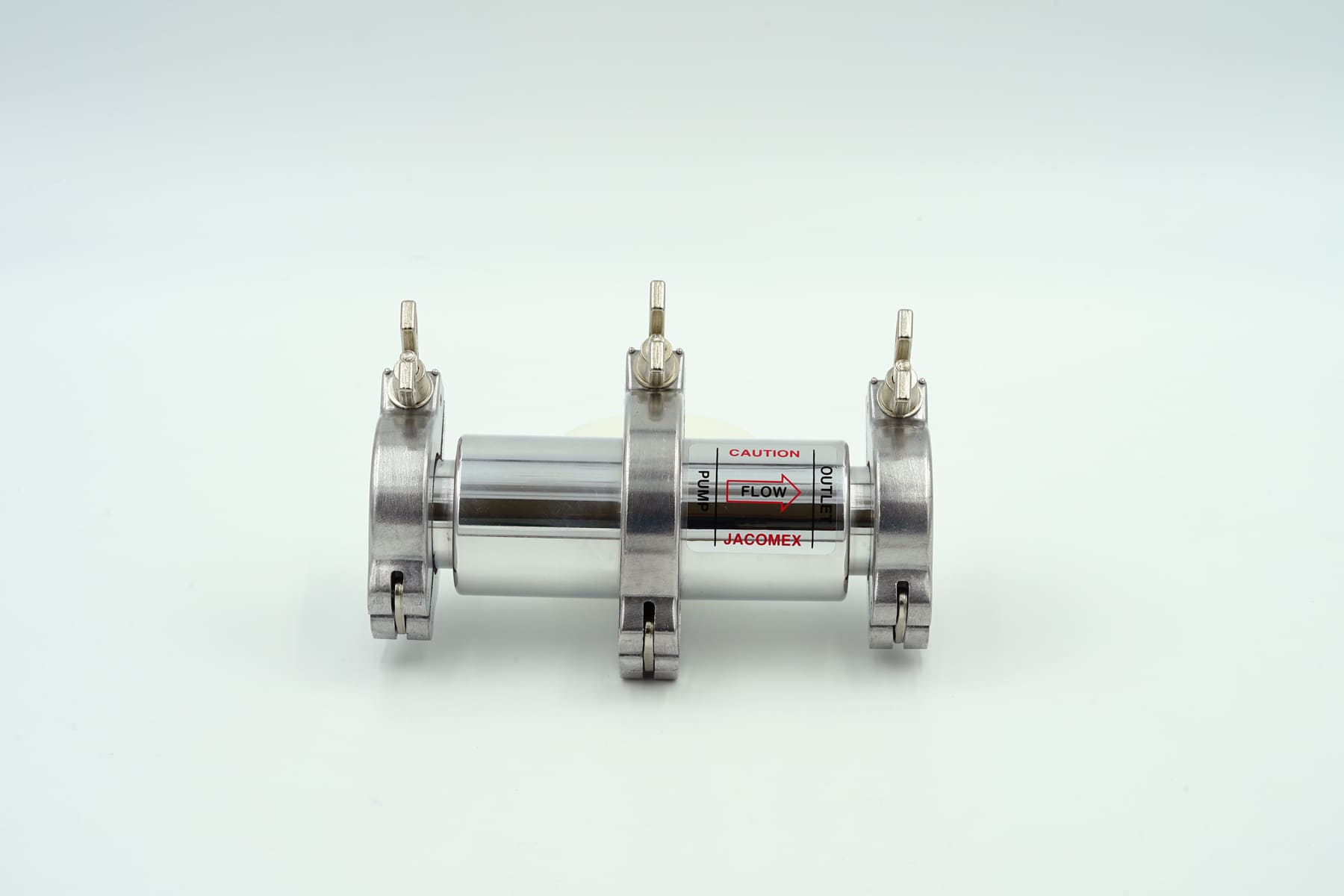 The oil mist separator filter is a box that limits the diffusion of oil vapours in the room where the vacuum pump is located. We highly recommended replacing the internal cartridge regularly in order to preserve the environment.
Technical specifications – Information
Technical data:
Filter box containing filter cartridges used to trap oil vapours.
Mounted on ISO KF25 palette vacuum pump.
Possible connection to extraction duct or Jacomex gas collector.
On request: oil mist separator kit with oil recovery.
Need help or an offer? Contact us
* Fields marked with an asterisk are required.